Sysco Construction Solutions helps Sales Directors solve these common questions…
Manage the end-to-end sales process and performance.
Monitor Prospect, Account and Project Opportunity activities.
Developing opportunity stakeholder relationships.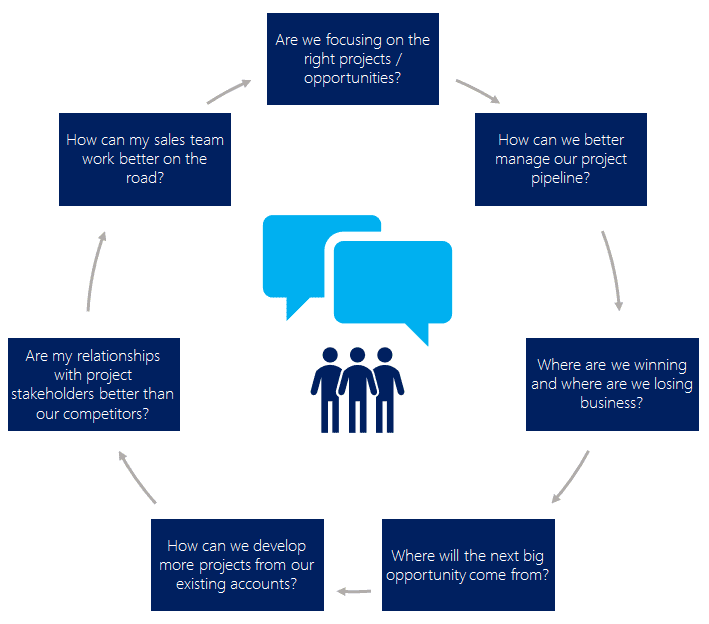 Developing opportunity stakeholder relationships.
Multi-phase project management.
Monitor multi-channel marketing campaign costs and performance.
Latest Customer Engagement Articles
Microsoft Dynamics 365 Customer Engagement Customer Successes
Having digital connections is core to delivering many elements of the HBS strategy. The Microsoft Dynamics 365 CRM and Case Management solution implemented by Sysco Software has had a very positive impact for our customers and their interactions with us.
Sysco Software's implementation of Microsoft Dynamics 365 for Sales, supported by Marketing add-on, ClickDimensions, provides a consistent user interface for our sales and marketing teams with real-time multi-level dashboards and reporting.
Sysco Software have almost become members of staff because they are working with us so closely and they know every aspect of our business. They get right into the detail of what a process and procedure needs to be and how it needs to operate so that they can design the best system to suit your needs.