February 2022 – Dublin: Sysco Software Solutions are delighted to announce their on-going status as official Microsoft Dynamics 365 Business Central SaaS provider to ICDL.
ICDL Foundation is an international organisation dedicated to raising digital competence standards in the workforce, education and society. The quality and reputation of ICDL is built on over twenty years of experience in delivering their certification programmes to over 17 million people and in more than 40 languages worldwide, with more than 2.5 million ICDL tests taken annually. Headquartered in Dublin and with offices in Belgium, Singapore, Panama and Rwanda, the ICDL Certification is offered in over 100 countries worldwide.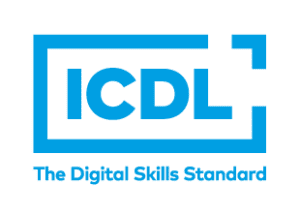 A supported Sysco Software Solutions' client for over five years, ICDL have undergone several key infrastructure and business upgrades during that time. From Sysco Software's implementation of Microsoft Dynamics NAV, Microsoft Office 365 and Microsoft Dynamics 365 Customer Engagement. Through to the hands-free management of their Microsoft Dynamics 365 backups, security and upgrades by Sysco's Azure Managed Services Team.
Now, with the general availability of Microsoft Dynamics 365 Business Central SaaS product in Ireland facilitated by Sysco Software Solutions' SaaS Localisation App, ICDL have upgraded to a Microsoft cloud-first SaaS infrastructure across their all of their business units worldwide with consolidated financial reporting across multiple global divisions and currencies.
Commenting on the success of the Microsoft Dynamics 365 Business Central SaaS implementation, an ICDL spokesperson said "Our move to Microsoft Dynamics 365 Business Central SaaS aided by Sysco's development of a Business Central SaaS Localisation application has been a gradual migration for us. It has provided us with a more efficient way to scale and support the ICDL brand in new markets. The move from a cloud hosted NAV implementation to the Business Central Saas product was of strategic importance as it allows us to future proof ourselves and reduce our development risk as we seek to upgrade and integrate our business and product platforms. The expertise and product knowledge provided to us by Sysco is key to the successful integration of Business Central SaaS with our other Microsoft applications and with our proprietary systems and bespoke development."
Charles Donnelly, Group CEO at Sysco Software Solutions added, "The long-term ambition of ICDL to deliver key skill certifications to individuals and organisations globally, required the harnessing of Microsoft technology across their business with a partner managed service which would relieve ICDL staff of time-consuming aspects such as data backups, security and upgrade maintenance. The localised SaaS version of Dynamics 365 Business Central creates several key benefits for ICDL such as an always up-to-date software for the lifetime of the installation with improved business intelligence due to the ready availability of consistent data. This has allowed ICDL to make better, more informed decisions and work more efficiently as a global organisation as they maintain a single point of reference no matter where their customer is located."
Through the adoption of a cloud-first, 'better together' Microsoft Dynamics 365 ecosystem, ICDL are better situated to research, deliver and define the skills and knowledge required by educational institutions, local, regional and national authorities, semi-state organisations as well as private sector employers in all sectors globally.
Key Application Highlights
Multi-Company & Multi-Currency
Consolidated Financial Reporting
Integration with Bespoke Customer Portal for Online Ordering and Payments
Integration with Microsoft Dynamics 365 CRM
Automated Emailing of Customer Invoices and Statements
Core Integration with Microsoft Outlook and Excel for Instant Data Editing
Integration with Microsoft Teams for effective Collaboration
Custom Royalties and Commissions Module
Synchronised Data across the ICDL Group of Companies
Power BI Reporting dashboards