Microsoft Dynamics 365 Sales
A cloud CRM that equips sellers with the information they need to grow pipelines and close sales.
Microsoft Dynamics 365 Customer Relationship Management (CRM) can help reduce costs and increase profitability by organising and automating business processes that nurture customer satisfaction and loyalty in the sales, marketing, and customer service fields.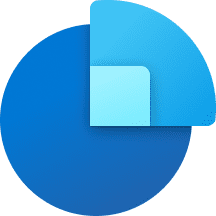 Customer Relationship Management or CRM in Microsoft Dynamics 365, is a strategy a company follows to manage the interactions with current and future customers. It involves using technology to organise, automate and synchronise sales, marketing and customer service within a closed-loop system.
Microsoft Dynamics 365 CRM solutions deliver ROI through marketing automation, customer service, and sales force automation. Deliver amazing customer experiences every time. Microsoft Dynamics 365's CRM software helps you turn every customer into a happy customer.
Copilot AI & Selling at Scale - It's the Dynamics 365 Sales Wave 2 Release
With lead and opportunity scoring based on advanced scoring models to identify customers most likely to convert and buy.
Through warm introductions from colleagues who are already emailing, meeting, and collaborating with prospects.
Create Personalised Engagements
That recommend personalised talking points and next best actions.
Give Sellers More Information
Be more proactive and responsive in email communications.
Use signals from Dynamics 365 and Office 365 that reveal relationship health and risks.

Microsoft Dynamics 365 named as a Leader in The Forrester Wave: CRM Suites, Q3 2022
Microsoft Dynamics 365 Sales Solutions
Latest Customer Engagement Articles
Microsoft Dynamics 365 Customer Engagement Customer Successes
Having digital connections is core to delivering many elements of the HBS strategy. The Microsoft Dynamics 365 CRM and Case Management solution implemented by Sysco Software has had a very positive impact for our customers and their interactions with us.
Sysco Software's implementation of Microsoft Dynamics 365 for Sales, supported by Marketing add-on, ClickDimensions, provides a consistent user interface for our sales and marketing teams with real-time multi-level dashboards and reporting.
Sysco Software have almost become members of staff because they are working with us so closely and they know every aspect of our business. They get right into the detail of what a process and procedure needs to be and how it needs to operate so that they can design the best system to suit your needs.
Microsoft Dynamics 365 Sales Mobile App
Accelerate Digital Selling
Microsoft Dynamics 365 Sales & Teams
Integrate Dynamics 365 and Office 365