Microsoft Power Platform: Power BI
Business Intelligence that drives better decision making.
Capture real-time data from Power Apps, Power Virtual Agents, and Power Automate, then allow your team to take the right actions with key insights from Power BI.
When you connect to Power BI, your data is displayed on an out-of-the-box dashboard showcasing important metrics from the dataset. View metrics on sales, monthly goals, revenues vs. expenses and more.
Drill down to gain new insights.
Click on any visual on the dashboard to bring up one of seven underlying reports. Filter the report or add fields that you want to monitor. Pin this customised view to the dashboard to continue tracking.
Refresh on your schedule.
The dashboard and underlying reports refresh daily. You can control the refresh schedule and modify the frequency on the dataset.
Provide advanced analytics with the familiarity of Excel.
Enable business users to dig deeper into data and find patterns they may have otherwise missed, with Power BI features like quick measures, grouping, forecasting, and clustering. Advanced users have full control over their model using powerful DAX formula language. If you're familiar with Excel, you'll feel at home in Power BI.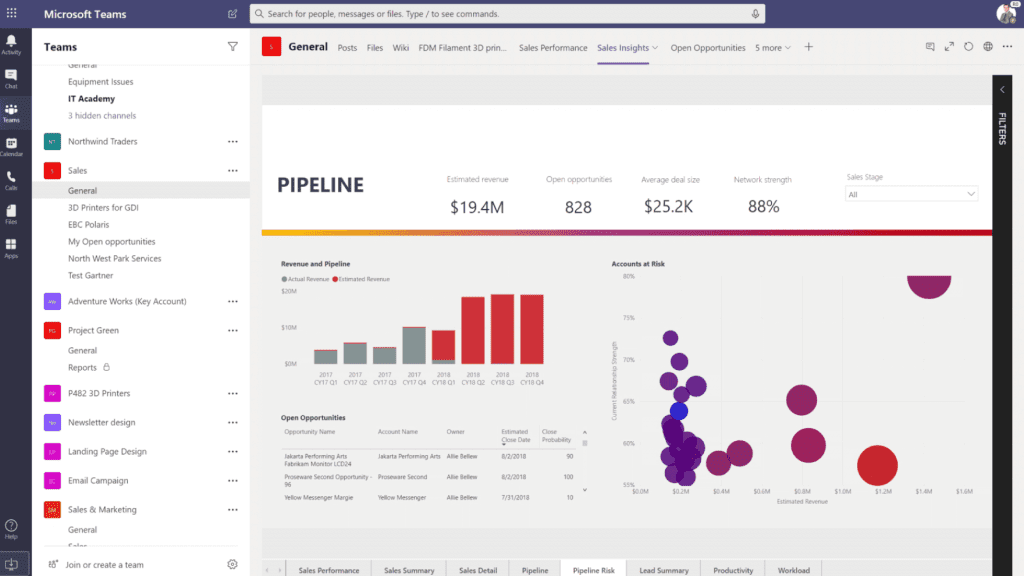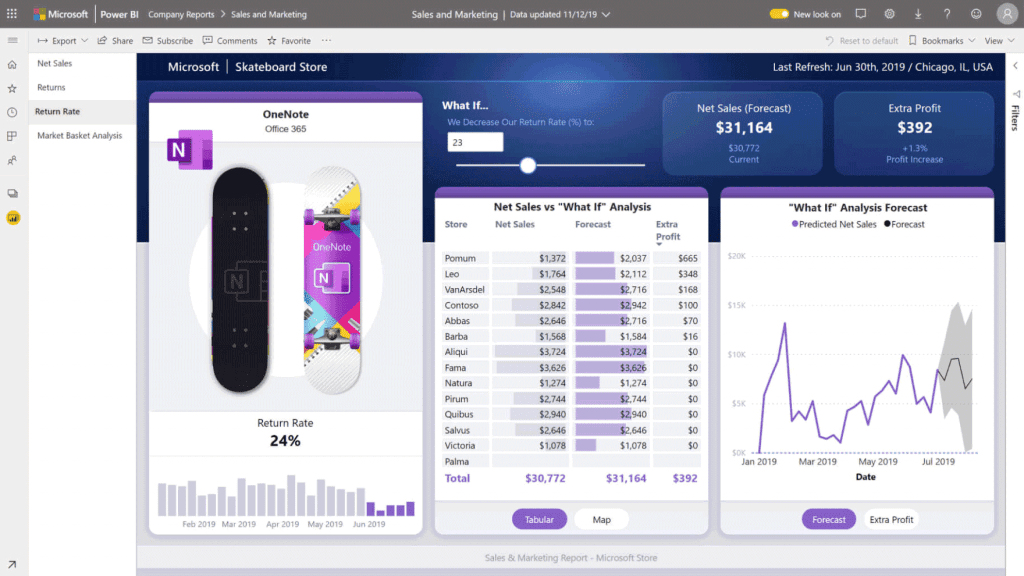 Create interactive reports customised for your business.
Create stunning reports with interactive data visualisations. Tell your data story using a drag-and-drop canvas and more than 85 modern data visuals – or create your own using the Power BI open source custom visuals framework. Design your report using themes, formatting, and layout tools.
Author for everyone, anywhere.
Get visual analytics to the people who need it. Create mobile-optimised reports for viewers to consume on the go. Publish from Power BI Desktop to the cloud or on-premises. Embed reports created in Power BI Desktop into existing apps or websites.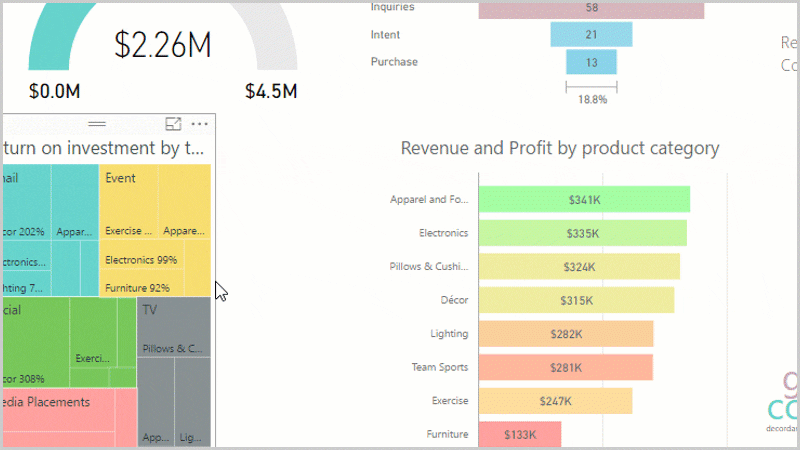 Extend Business Central Reporting with
Jet Reports, Jet Analytics and Jet Budgets
Power BI Mobile Business Goals Tracking
Power BI in Microsoft Teams