Did you know that integrating Microsoft Dynamics 365 ERP and Customer Engagement can lead to increased efficiency and streamlined business processes?
In this article, we dive into the differences between these two modules and explore the benefits of unifying them in a single system. 
Additionally, we'll discuss how Power Platform, with its Power Apps and Power Automate workflows, enhances the overall capabilities of Dynamics 365.
Microsoft Dynamics 365 ERP vs Customer Engagement: Understanding the Differences
Microsoft Dynamics 365 is a suite of business applications designed to help organisations automate and streamline their processes. It comprises two main components: ERP (Enterprise Resource Planning) and Customer Engagement.
Let's take a closer look at each of these modules.
ERP – Business Central & Finance & Operations:
Focuses on managing financials, operations, and supply chain
Helps in streamlining processes, such as manufacturing, warehousing, and distribution
Enables informed decision-making through data-driven insights
Customer Engagement – Sales, Customer Service, Marketing:
Manages customer interactions, sales, marketing, and customer service
Enhances customer relationships through personalised experiences
Streamlines communication and collaboration with customers and within teams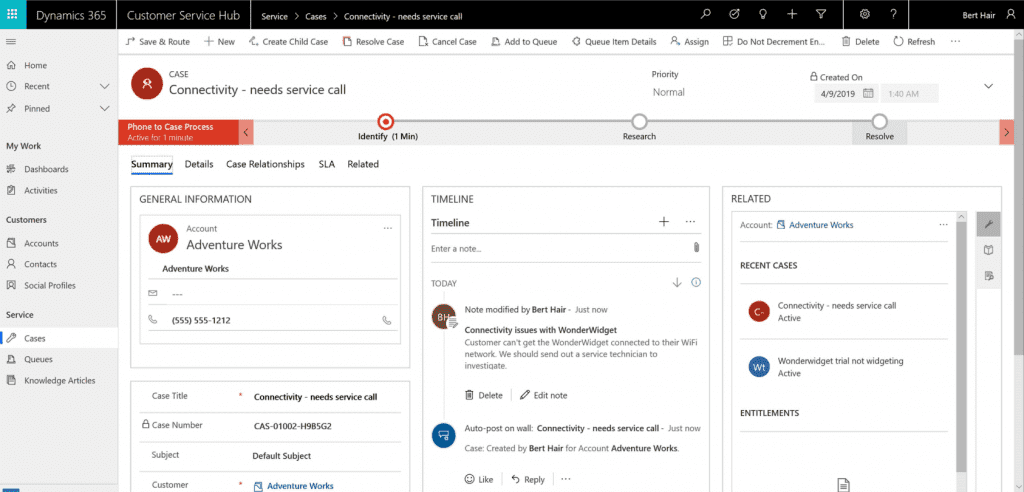 Why Unify Microsoft Dynamics 365 ERP and Customer Engagement?
While each module of Dynamics 365 is powerful in its own right, they become even more effective when integrated into a single system.
Here are three reasons why unifying ERP and Customer Engagement is beneficial:
Centralised Data: Integrating the two modules ensures that all your data is centralised, reducing the risk of discrepancies and providing a single source of truth. This simplifies data management and allows for more accurate reporting.
Enhanced Collaboration: Unifying the modules enables seamless collaboration between departments, as teams can access and share the same data. This improves communication and fosters a more efficient work environment.
Streamlined Processes: A unified system eliminates the need for manual data entry and reduces the potential for errors, allowing for more efficient and accurate business processes.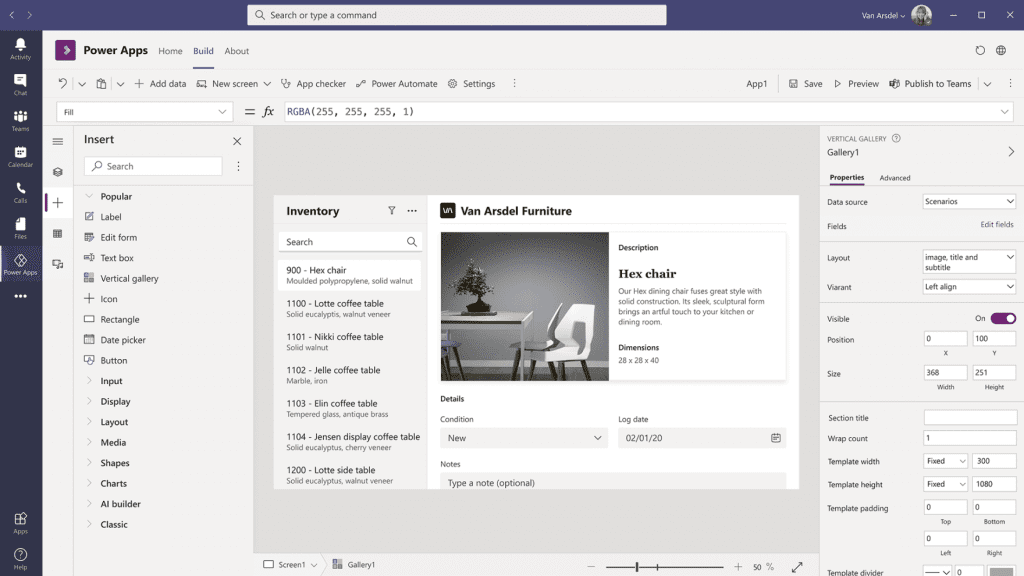 Power Platform: Boosting Dynamics 365 Capabilities with Power Apps and Power Automate
The Power Platform, a set of tools designed to extend and customise Dynamics 365, includes Power Apps and Power Automate. These tools add even more value to the unified Dynamics 365 system, as they offer powerful capabilities for creating custom applications and automating workflows.
Power Apps
Allows for rapid creation of custom apps tailored to your specific business needs
Offers a low-code environment, enabling non-technical users to create apps
Integrates seamlessly with Dynamics 365, allowing for data sharing and access
Power Automate
Streamlines processes through automated workflows
Reduces manual tasks, saving time and resources
Facilitates data integration and synchronisation between various systems
The Power of Integration: Dynamics 365 ERP, Customer Engagement, and Power Platform
When Dynamics 365 ERP and Customer Engagement are unified and integrated with the Power Platform, businesses can reap numerous benefits:
Improved Efficiency: A unified system streamlines operations, reduces manual tasks, and enables faster decision-making, leading to increased efficiency across the organisation.
Enhanced Customer Experience: By connecting customer-facing and back-end operations, businesses can provide personalised and consistent experiences across all touchpoints, improving customer satisfaction and loyalty.
Greater Agility: The integration of Power Platform tools allows organisations to quickly adapt to changing business needs by developing custom apps and automating workflows with minimal effort.
Unifying Microsoft Dynamics 365 ERP and Customer Engagement in a single system offers a host of benefits, including centralised data, enhanced collaboration, and streamlined processes. When combined with the Power Platform's Power Apps and Power Automate capabilities, businesses can enjoy even greater efficiency, improved customer experiences, and increased agility.
By leveraging the power of integration between Dynamics 365 modules and the Power Platform, organisations can maximise their investment in Microsoft's business solutions and drive significant value for their operations.
Are you ready to harness the power of a unified Dynamics 365 system with Power Platform integration?
For further queries, please contact: David Reid | dreid@sysco-software.com | +44 (0)74 8338 2490