International Women's Day (8th March) is a global day celebrating the social, economic, cultural, and political achievements of women. The day marks a call to action for accelerating women's equality. Equal opportunities aren't enough though. People start from different places, so true inclusion and belonging requires equitable actions.
Equity means that we provide resources and opportunities that fit the specific needs or circumstances of that person or group, and in that way, we can reach an equal outcome.
Sysco Software is dedicated to being an organisation where women can thrive and hope to work because it's a place where everyone feels they belong and can grow. We offer and promote a workplace that's diverse, equitable, and inclusive; a workplace where difference is valued and celebrated. 
International Women's Day aims to promote a more gender equal world free of bias, gender stereotypes, and calling out discrimination. With that in mind, we stand with the extraordinary women and girls affected by the conflict in Ukraine and applaud their continuing work across the frontlines and their communities.
Today, we celebrate and #EmbraceEquity so let's hear the voice of some of the women working in Sysco!
What inspired you to pursue a career in technology, and how did you get started?
Like a lot of women, I 'fell' into this role by accident.  Initially working as an accountant, I was on the team that helped implement Navision as our ERP system many years ago and that was the start of it.  I fell in love with NAV and was amazed at what it could do for us. I immediately wanted to help others see the benefits that could be realised by using a system that was not only capable of delivering a lot of standard functionality, but one that could be modified to meet the most complex and unique scenarios for individual businesses.
One of the best parts of my job is when a project goes live, meeting the client's expectations and delivering a solution to their problems.
Working with D365 Business Central there are many different resources out there and I am very grateful to all of those who share their knowledge and experience to help us increase our understanding of the potential of BC.  It is a very inclusive community and a brilliant space to be working in. No day is ever the same, and every day we learn something new which is why it is so exciting.
There has never been a better time to be a 'woman in tech'; technology is changing at such a rapid pace it is essential that we have people from all backgrounds involved.  In the past year Sysco has employed almost as many females as males, which has been unheard of until now and I am immensely proud to be part of that.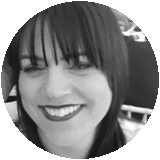 Shauna Langley
Dynamics Business Central Consultant, Sysco Software
How has your journey been working at Sysco Software Solutions, and what do you like most about your role?
I started off on support when I joined Sysco Software 15 years ago, learning to interact with our customers and preparing for the challenge of consultancy.  Every project has always been different from the previous one, so you are always challenged to think outside of the box.
What advice would you give to other women who are interested in pursuing a career in technology?
Don't be put off if you are the only woman or one of a few as each of us brings unique qualities, and our voice will be heard as loud as anyone else's.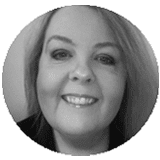 Gillian Quinlan
Dynamics Business Central Support Lead, Sysco Software
What inspired you to pursue a career in technology, and how did you get started?
I started off initially working in Finance.  After several years of that I realised that I was more interested in the system itself, how it was built, the databases and networks rather than the debits and credits themselves.
I got to know the systems I was working on, what made them tick, how the accounting software worked, and I just got more and more intrigued.
This led me to do a programming diploma course.  At the time, the internet was just kicking off, just getting interesting and the possibilities seemed endless to me. Programming seemed like a good career option for me but how everything knits together was even more enticing.  This led me to pursue a degree in Business Information Systems in Trinity College where I found learning about logic, networks, databases, search engines, project life cycle, data integrity, interfaces, security and all the various aspects of business systems fascinating.
Just as I was finishing my final year, I decided to risk a career move and started to seek employment in the IT industry.  By chance Sysco were looking for staff as they were growing having just moved into selling an ERP product called Navision.
I completed my interview and was welcomed into Sysco.  It was the perfect fit for me.  I loved the work, and the management and staff were great.  Navision of course since turned into Microsoft Dynamics Business Central and the product grew by leaps and bounds.
How I got to where I am was by taking a chance, hard work, determination, and a bit of luck!
Rachel Smith
Dynamics Customer Engagement Support Lead, Sysco Software
What advice would you give to other women who are interested in pursuing a career in technology?
Think about what you are comfortable doing and what areas might interest you. Speak to other women/friends that may be currently working in technology. A woman's perspective and contribution matter hugely in tech, and no matter what your background, there are multiple areas that can be pursued. Go for it!