At Sysco Software, we pride ourselves on our commitment to innovation, quality, and progress. Our brand identity reflects these values, and as we continue to grow and evolve, we believe it's essential that our branding follows suit.
"Today, I'm delighted to release our new logo design, a modern and dynamic representation of Sysco Software that preserves our established identity while embracing the future." David Reid, Head of Marketing at Sysco Software.
One of the key features of our new logo is the preservation of the core Sysco Blue that has become synonymous with our brand.
Sysco Blue represents our strong foundation, reliability, and trust in the market. By retaining this cornerstone of our branding, we acknowledge our roots and emphasise the importance of maintaining a consistent identity for our clients and partners.
What sets our new logo apart is the introduction of an adaptive colour palette. This versatile element enables us to tailor our branding to the specific industries we serve, strengthening our connections with clients and partners in each sector while maintaining a cohesive brand identity.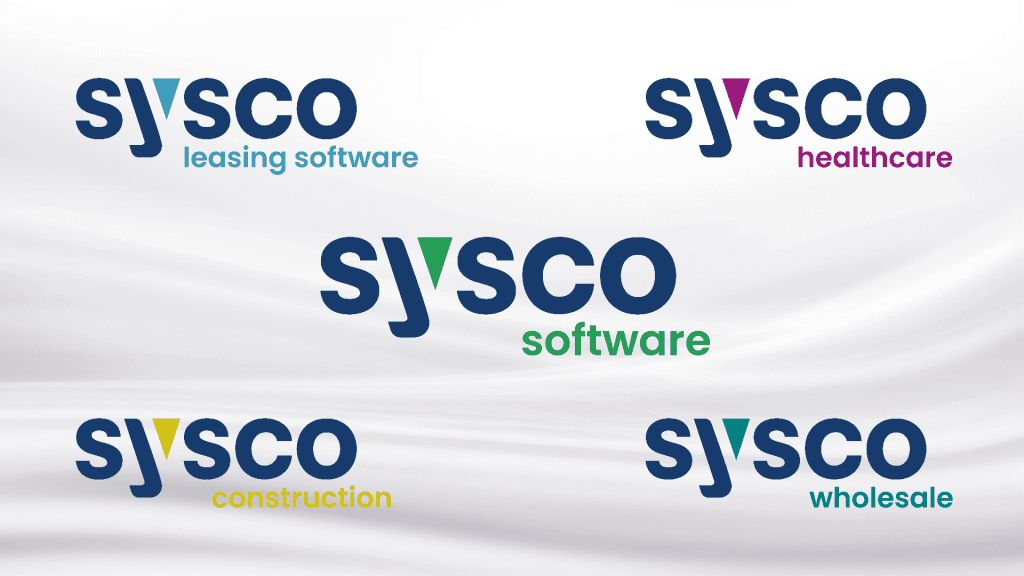 The adaptive colour allows Sysco Software to showcase our expertise and specialisations across various industries, including aircraft leasing, healthcare, construction, and wholesale verticals.

As we roll out the new branding, you'll notice the adaptive colour being used across various communications and marketing materials within each of our business verticals. This approach not only highlights our dedication to each industry but also demonstrates our adaptability and willingness to grow alongside our clients.
This updated design reflects our forward-thinking mindset and aligns with our vision for the future. As we continue to expand our services, our new logo will serve as a powerful symbol of our commitment to delivering innovative solutions and forging strong partnerships in each industry we serve.
We are proud to unveil our new logo design, which embodies our dedication to innovation, quality, and progress while staying true to our roots. We're confident that this fresh, modern look will resonate with our clients and partners and help us continue to make a meaningful impact in the industries we serve.
We look forward to forging ahead with this exciting change and solidifying our position as a leader in the Microsoft Dynamics 365 solutions market!