In this article, we explore the challenges faced by financial departments in UK & Irish public sector and semi-state organisations and demonstrate how Microsoft Dynamics 365 Business Central and Customer Engagement can revolutionise finance and CRM.

We also highlight Sysco Software Solutions' expertise in tailoring these solutions specifically for the Irish market, enabling a seamless digital transformation journey.
The public sector and semi-state organisations in Ireland have long been plagued by the limitations of legacy financial management and customer relationship management (CRM) systems. 
Outdated technology not only hinders efficiency and growth, but also prevents organisations from providing the best possible service to citizens. 
In this longer instalment of our Embracing Digital Transformation series, we explore the challenges faced by financial departments in the Irish public sector and introduce the game-changing capabilities of Microsoft Dynamics 365 Business Central and Microsoft Dynamics 365 Customer Engagement.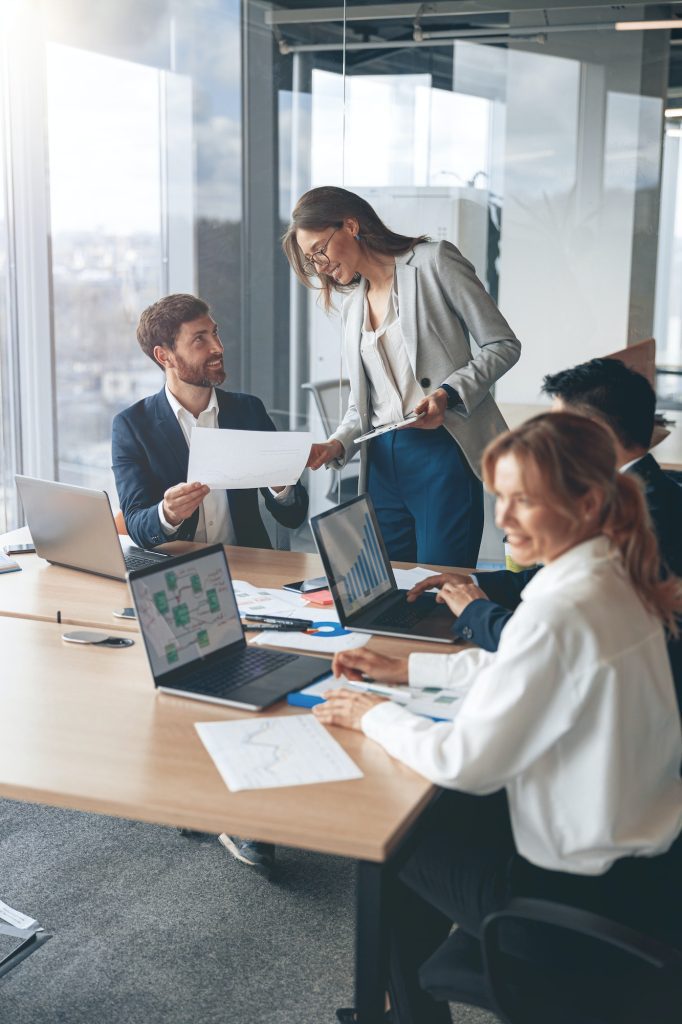 Challenges Faced by Public Sector Financial Departments
Inefficiencies and Inaccuracies
Legacy financial systems often lack the ability to automate repetitive tasks, resulting in manual data entry and increased risk of errors. These inaccuracies can lead to poor decision-making and financial mismanagement, ultimately affecting the quality of services provided to the public.
Limited Scalability
Outdated financial systems are not built to handle the growing demands of modern public sector organisations. This inability to scale can cause system crashes, delays in processing transactions, and an overall decrease in operational efficiency.
Difficulty Accessing Real-Time Data
As public sector organisations grow and evolve, the need for real-time data to make informed decisions becomes crucial. Legacy systems are often unable to provide this, resulting in delays and inefficient use of resources.
Compliance and Security Risks
Public sector organisations must adhere to strict financial regulations, and legacy systems can struggle to stay up-to-date with these requirements. Moreover, outdated systems can pose security risks, exposing sensitive financial data to potential breaches.
Microsoft Dynamics 365 Business Central: A Modern Solution
Microsoft Dynamics 365 Business Central is a comprehensive, cloud-enabled financial management solution that addresses the challenges faced by public sector financial departments. Its features include:
Streamlined Financial Management
By automating routine tasks and consolidating financial data, Dynamics 365 Business Central reduces manual entry errors and increases efficiency. Real-time access to financial data ensures informed decision-making, while advanced analytics enable better resource allocation and forecasting.
Scalability and Flexibility
Dynamics 365 Business Central is designed to grow with your organisation, easily adapting to changes in workload, size, or business processes. This scalability ensures that your financial management system remains efficient and reliable, even as your organisation evolves.
Robust Compliance and Security
Built-in compliance features, including audit trails and role-based access control, make it easy for public sector organisations to meet regulatory requirements. Furthermore, Dynamics 365 Business Central benefits from Microsoft's industry-leading security measures, ensuring the protection of sensitive financial data.
Our Public Sector-specific IP, combined with our experience implementing financial management systems, enables us to tailor Microsoft Dynamics 365 Business Central to the specific requirements of your organisation.
A Better Together Environment with Microsoft Dynamics 365
By integrating Microsoft Dynamics 365 Business Central with Dynamics 365 Customer Engagement, public sector organisations can create a unified platform for managing finances, CRM, and other critical operations. This integration allows for:
Omni-Channel Engagements
Dynamics 365 Customer Engagement enables organisations to communicate with citizens via multiple channels, including phone, email, and social media, creating a seamless and personalised experience.
User Self-Service Portals
Self-service portals empower citizens to access information, request services, and manage their accounts at their convenience. This feature not only improves customer satisfaction but also reduces the workload on your staff, allowing them to focus on more strategic tasks.
Enhanced Customer Service
By providing a unified view of financial and CRM data, Dynamics 365 enables public sector organisations to better understand the needs of their citizens, allowing for personalised and efficient customer service.
Integration with Microsoft Teams, Word, and Excel
Microsoft Dynamics 365 integrates seamlessly with other Microsoft applications, such as Teams, Word, and Excel, allowing for streamlined collaboration and data sharing across your organisation.
Improved Data Insights and Reporting
The integration of financial and CRM data in Dynamics 365 provides a comprehensive view of your organisation's performance, enabling advanced analytics and reporting. This insight empowers public sector organisations to make data-driven decisions, ultimately leading to improved service delivery and better use of resources.
For financial directors and those responsible for finance functions within public sector and semi-state organisations, embracing digital transformation is crucial. 
By adopting modern, cloud-enabled solutions like Microsoft Dynamics 365 Business Central and Dynamics 365 Customer Engagement, organisations can overcome the challenges posed by legacy systems and streamline their financial and CRM processes.
Sysco Software Solutions, with our wealth of knowledge and experience in implementing financial management systems for the public sector, is ideally positioned to guide your organisation through this transformation. 
By leveraging our Public Sector-specific IP and partnering with us, you can revolutionise your finance department and create a better-together environment that benefits both your organisation and the citizens you serve.
Speak to our experienced account managers today to discuss your business needs in more detail and gain access to the Sysco Software SmartStep platform for advanced requirements discovery.