As a Project Director and Microsoft Dynamics 365 Finance and Operations Team Lead, Áine Beatty has witnessed first-hand the challenges organisations face while implementing Microsoft Dynamics 365 solutions. Overcoming these challenges is crucial for businesses to fully leverage the benefits of Dynamics 365 Business Central, Finance and Operations, and Customer Engagement platforms. Sysco Software Solutions has developed a unique approach, SmartStep, to help organisations mitigate project risks, reduce time and costs, and improve collaboration across teams.
In this article, we will explore how SmartStep can transform your Microsoft Dynamics 365 project experience and lead to successful outcomes.
The Need for a New Approach
Traditional project management methodologies often struggle to address the unique complexities and nuances of Microsoft Dynamics 365 implementations. As a result, organisations may face delays, budget overruns, and unmet expectations. This is where Sysco Software's SmartStep methodology comes in, providing a structured and proven approach for Dynamics 365 projects.
Sysco Software's SmartStep Approach
SmartStep is a comprehensive ERP, CRM, and Power Platform implementation methodology designed to transform the project delivery process for Microsoft Dynamics 365. Developed by Sysco Software Solutions and tailored for private businesses, non-departmental public bodies, Irish semi-state organisations, and local government departments, SmartStep covers the entire project lifecycle. From system selection to deployment, Sysco's team of Dynamics 365 specialists, based in Ireland and the United Kingdom, will provide expert guidance and support.
The four primary areas of SmartStep are:

Discover: The discovery phase involves identifying your organisation's needs, goals, and challenges. By thoroughly understanding your requirements, SmartStep helps to mitigate project risks and improves the quality of project outcomes. This process includes the creation of RFP documentation and reports, which provide tangible deliverables and help in assessing budgets and licensing requirements.
Design: The design phase focuses on building a customised Microsoft Dynamics 365 solution that addresses your organisation's specific needs. Sysco Software specialists will collaborate with your team to develop a detailed blueprint, ensuring that the final solution aligns with your business objectives.
Implement: During the implementation phase, Sysco Software's experienced team will work closely with your organisation to deploy the Microsoft Dynamics 365 solution. This process involves rigorous testing, data migration, and user training to ensure a smooth transition.
Support: After deployment, Sysco Software offers ongoing support to ensure that your Microsoft Dynamics 365 solution continues to meet your evolving business needs. This includes technical assistance, regular updates, and proactive monitoring to identify and resolve any potential issues.
Delivering Value at Every Stage
We spent some time discussing SmartStep with Áine and how it is transforming the Project Management approach.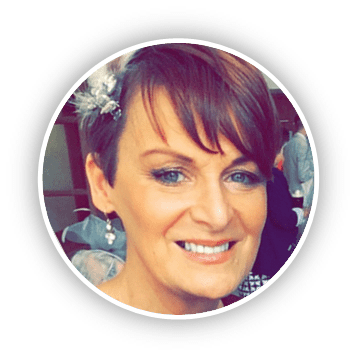 Áine Beatty
Project Director and Microsoft Dynamics 365 Finance and Operations Team Lead –
Sysco Software
As a Project Director and Microsoft Dynamics 365 Finance and Operations Team Lead, I understand the importance of delivering value throughout the project lifecycle. The SmartStep methodology enables organisations to reap the benefits of Microsoft Dynamics 365 Business Central, Finance and Operations, and Customer Engagement platforms by streamlining the project discovery and implementation process while reducing risks and ensuring successful outcomes. 
In my experience, Sysco Software's SmartStep methodology will prove to be an invaluable asset to numerous clients in their Dynamics 365 projects. As I often say, 'Implementing Microsoft Dynamics 365 solutions is a complex task, but with the right approach, tools, and team in place, it can be a transformative experience for any organisation'.
Sysco Software's SmartStep methodology offers a structured approach to Microsoft Dynamics 365 projects, addressing the unique challenges of ERP, CRM, and Power Platform implementations. By focusing on the critical aspects of project delivery, including risk mitigation, time and cost reduction, and effective collaboration, SmartStep empowers organisations to unlock the full potential of Dynamics 365 Finance and Operations, Business Central and Customer Engagement.
Contact our team today to start your journey with Microsoft Dynamics 365, SmartStep and Sysco Software!